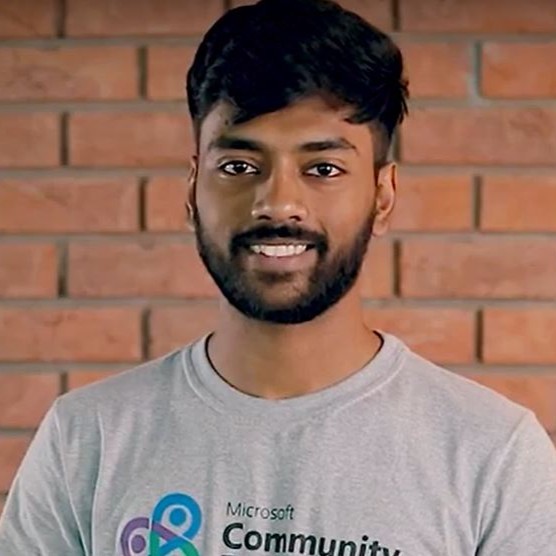 Aditya Agarwal
PhD student at MIT |
Aditya Agarwal is a highly motivated and accomplished computer vision and robotics researcher with a passion for education, skilling, and healthcare. He is currently a Research Fellow at the Centre for Visual Information Technology, where he is working on building a multilingual acoustic m
Show more
Education
iiit hyderabad, pes, kendriya vidyalaya
Companies
centre for visual information technology, iiit hyderabad, microsoft, vmware, microsoft, mitacs inc., university of calgary, microsoft, androidlabs official android community of pes university, center for cloud computing and big data
Reach out to Aditya Agarwal via Email, InMail and SMS drip
by installing Chrome extension
Aditya's contact details
Email (Verified)
skXXXXXXXXXXXXXXXXXXXom
Mobile Number
+9XXXXXXXXX92
Experience
2021 - Present

centre for visual information technology

Research Student.

2019 - 2020

iiit hyderabad

Worked on building a multilingual acoustic model that uses 1D convolutional layers to quickly validate the compatibility of multiple languages in building a complex Speech Recognition System. Trained and validated the performance of the model on three Indic languages, namely - Tamil, Telugu, and Gujarati. Reported training and inference time improvements of up to 4x and 7.4x respectively with similar WERs against sequence-based standard baseline models. Link to the paper - https://ieeexplore.ieee.org/abstract/document/9383457, Presentation - https://bipashasen.github.io/files/REED_presentation.pdf I was advised by Professor Anil Kumar Vuppala of the Speech Processing Lab at IIIT Hyderabad.

2018 - 2021

microsoft

Data & Applied Scientist 2

Working on Bing's People Also Ask (Related QnA) feature as an applied engineer in Microsoft Search Technology Center India. Sharepoint LInk (Only for Microsoft Employees) - https://microsoftapc.sharepoint.com/teams/IDCUpdate-March/SitePages/IDC-on-social-media.aspx

2017 - 2017

vmware

Member Of Technical Staff R&D

End User Computing R&D https://blogs.vmware.com/opensource/2017/08/25/open-source-global-borathon/

2016 - 2017

microsoft

Worked on a medical diagnosis platform called Second Opinion (in Stealth Mode), a brainchild of Microsoft Research Labs India in collaboration with the Microsoft Intelligent Network for Eye-care (MINE, Microsoft India Development Center).

2016 - 2016

mitacs inc.

I was offered the MITACS Globalink Research Intern Scholarship to intern at the University of Calgary, Canada.

2016 - 2016

university of calgary

Project Title - Sound Source Localization of an Urban Noise Nuisance - 'The Ranchlands Hum'. I worked on detecting the presence of an audio noise nuisance called The Ranchlands Hum. The recordings were captured and analyzed on low-cost Android devices. I worked on signal processing techniques to perform large scale calibration of the frequency response captured by these devices.

2015 - 2016

microsoft

Automation, Enhancing Security, Data Analysis, and Visualization. Motto - Build, Innovate, Inspire. Worked on Microsoft Research India's flagship project, Massively Empowered Classroom (now called Sangam), and on the deployment of this platform for The Mauritius Institute of Education (MIE).

2015 - 2016

androidlabs official android community of pes university

My role in this community involves development of tools and applications centered around the domains of Mobility and Hardware platform. Mentoring students who are a part of this community is also a key role.

2014 - 2016

center for cloud computing and big data

Worked on Apache Giraph deployed on Apache Hadoop framework. Also worked on the identification of sounds from multiple-overlapping sounds.
Experience
15

Skills
Azure
Data Scientist
Education
GitHub
Healthcare
Hypertext Transfer Protocol (HTTP)
Java
Machine Learning (ML)
Microsoft Azure
Python
Research
Research Scientist
Search
sharepoint
Speech Recognition
Education
2021 - 2023

iiit hyderabad

Computer Science

2013 - 2017

pes

Computer Science

2010 - 2013

kendriya vidyalaya

Computer Science
Colleagues at centre for visual information technology
Colleagues at iiit hyderabad