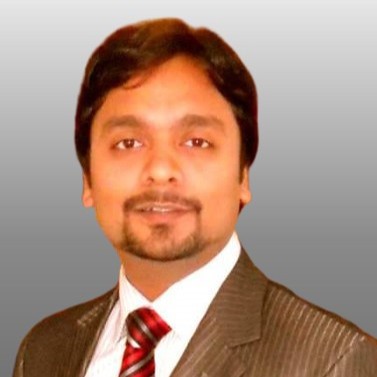 Aditya Aggarwal
Principal Product Manager | Partners & Customer Advocate Experiences | Atlassian | Ex-Dell
Aditya Aggarwal is a seasoned Principal Product Manager with over 12 years of experience in delivering enterprise-level products. He is an expert in owning the product lifecycle from initial concept to delivery, possessing strong business acumen and leadership talent to drive teams towards
Show more
Education
symbiosis institute of business management pune, sir m visvesvaraya institute of technology, gyan bharati school india
Companies
atlassian, dell, zensar, dell
Reach out to Aditya Aggarwal via Email, InMail and SMS drip
by installing Chrome extension
Aditya's contact details
Experience
2020 - Present

atlassian

Prinicipal Product Manager

As a Product Manager for the Advocate Experiences I will be responsible for crafting a platform that will allow multiple stake holders including Advocates, Sales, Operations, Finance & Legal teams to manage subscriptions for all customers, partners, enterprises and opportunity to quote to order processes.

2017 - 2020

dell

Product Manager & Solutions Architect | Order Experience

Dell has a highly distributed IT landscape. Orders are received from more than 15 sales tools & then managed by multiple order management systems, numerous fulfillment channels, logistic systems and hundreds of carriers. The experience & order visibility provided to the customers is highly inconsistent & opaque, because of various organizations working in silos and order data distributed across multiple IT applications. As a Product Manager & Solutions architect, • I Identified target users, conducted user interviews & feedback sessions to understand the user personas, what they valued, what would make their lives easier, and increase their productivity. • Defined visions for Order Visibility and Communications products, built prototypes in partnership with UX team, on-boarded all stakeholders and got the sponsorship to build and gather all the infrastructure and resources to build the products for Order visibility and order communications. • Identified the right measures, OGSMs and KPIs to define the success of our products. • Followed a lean approach, planned product roadmaps, build MVPs, launched them in production in pilot, and then constantly evolved our products by maintaining an agile product backlog based on continuous user feedback. Results: • Envisioned, built and launched an Order Communications product delivering consistent & timely notifications - 80K+/ day across 20+ templates & 30+ languages, bringing down the TCO by 47% and improving overall CSAT by 6%. • Conceptualized & Delivered Order Visibility Product onboarding 41K sales & care users in less than 90 days, reducing care team's average handling time (AHT) by 45% and time spent by sales users to check account status & health from 8 minutes to less than 1 minute • Piloted order health & real time delivery date predictions with 70% accuracy leading to increased customer satisfaction by 250 basis points, especially in cases of early/ late order deliveries.

2013 - 2017

zensar

Lead Business Consultant, Product Owner

Ecommerce consultancy, Presales, Data Analytics, Building value briefs and value propositions based on latest ecommerce & data analytics trends and best practices, Business analysis, conducting business workshops with clients for requirement gathering and elicitation, translating business requirements to functional requirements and use case documentation, conducting User Acceptance testing (UAT), user training.

2007 - 2013

dell

eCommerce Sr. Business Systems Analyst

Business Systems Analyst for worlds #1 eCommerce Engine - eComm.dell.com : Online cart & checkout application for Transactional and Premier customers for Dell. eComm.dell.com supports Consumer, SMB, LEP customers, serving 160+ countries in 30+ and 20+ payment options. Dell eCommerce processes an order every 3 seconds and during peak season upto 4 orders per second.
Experience
29

Skills
analytics
business analysis
customer satisfaction
Data Analytics
Design
E-commerce
finance
infra
Infrastructure
Leadership
LESS
Music
operations
Pre-sales
Prioritization
Product Lifecycle Management
Product Management
product manager
Prototyping
Sales
Scrum
Senior Software Engineer
Stakeholder Management
strategy
test
testing
user acceptance testing
User Experience (UX)
User Onboarding
Education
2013 - 2015

symbiosis institute of business management pune

Master of Business Administration (M.B.A.)

Retail Managament

2003 - 2007

sir m visvesvaraya institute of technology

Electronics and Communication

1990 - 2003

gyan bharati school india